Sign Up For Our Newsletter
Stay up to speed with our latest promotions, special deals, and announcements by signing up for our free e-newsletter.
Connect With Us On Facebook!
Our Mission
Mason Family Drug is an independent pharmacy with a primary focus of taking care of our patients. Unlike a large box store or a distant mail order operation, we are locally owned and employed by people here in mason county and the surrounding areas. If you are from Mason, Bracken, Lewis, Fleming, Robertson, Adams, and Brown County, we are a part of your community. We do far more than placing medication in a bottle. With our emphasis on patient care, we will work with your providers as part of your health team to make sure that your medication is timely, accurate and understandable. In addition to short turn-around times, friendly service, free local delivery, drive-thru convenience, we utilize medication synchronization that allows all your medications to be filled on the same day each month or every 90 days. We also, provide Dispill medication dose-packs (resembling a labeled pill box) to assist patients on multiple medications and caregivers with daily dosing needs. We will help organize your medications, go over them with you, and consult with you providers. We also provide walk-in preventative immunizations, basic compounding services, home medical supplies and a large selection of over-the-counter items. At Mason Family Drug, our staff is committed to taking care of you with the highest level of care, concern, and treat you as a part of our family.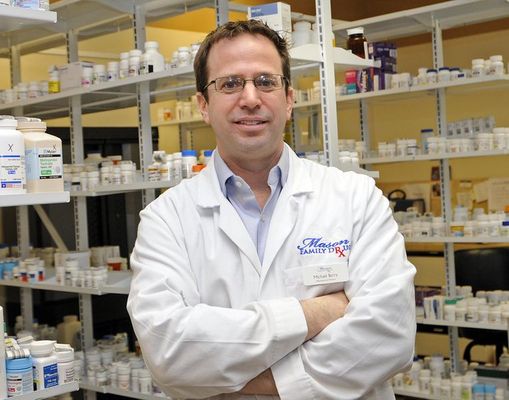 Meet Your Pharmacist
Michael Berry completed his undergraduate degrees from Maysville Community College and the University Of Kentucky College Of Agriculture and his doctor of pharmacy degree from the University Of Kentucky College Of Pharmacy. He has dedicated the majority of his career to serving patients in Maysville, KY.
Specialized Services:

Reminders
Set reminders to take your medications.

Refill On-The-Go
Refill your medications 24/7 without logging in.

User Profiles
Safely store and manage your list of prescriptions.

Delivery Options
Request a refill and delivery with a single click.